As a leading full service personal injury law firm it is our commitment to ensure every client receives maximum compensation and the best medical care after an injury.
Leaders in Personal Injury Law with Over 2370 Cases Settled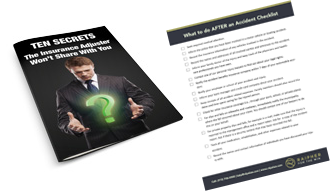 FREE Personal Injury Starter Kit
Download your free kit to discover:
10 Secrets the Insurance adjustor won't share with you
How to establish how much your case is worth
What you should and should not do without legal representation
a Checklist of what to do after an accident
Why Timing is so Crucial and what you need to do to build your winning case FAST
A Personal Injury Lawyer and Team That Invests In Your Case
You have been injured and need legal help. Getting the highest possible financial settlement and the best medical care can only be achieved with a team of experienced legal professionals and experts in various fields.
At Raipher, P.C., we build winning cases. We are invested in you and your right to protection through this difficult time. All it takes is a phone call to our offices to start you on your way to the compensation you deserve. On all personal injury cases we work solely on a contingency basis which means we only get paid when you do.
With over a combined century of experience winning Personal Injury Law Cases we have the expertise and the resources to help you. Led by Raipher D. Pellegrino with his 28 years of experience, we have settled over 2370 injury cases and grossed over 77 million dollars in settlements for our clients – all while ensuring the best professional and medical care is provided.
Getting the Best Settlement and Medical Care
In the critical hours after sustaining an injury, there are several benefits to hiring a personal injury lawyer. Evidence as to the cause of your injuries must be immediately secured. This is pivotal and provides the groundwork on which your legal case, medical care, benefits and financial settlement is built. Skid marks, faulty lighting, unsafe construction, and other factors must be professionally and fully documented so that you get the help and compensation you deserve.
Here's What Our Clients Say
 

Having Attorney Pellegrino and his staff on my side helped me to overcome a very difficult situation. They were well versed regarding the law and helped me make informative decisions. I would definitely recommend his firm to others.
Debra Liptak
 

Very professional in their approach. They also took the time to explain everything in terms we understood. Also friendly from the start.
Matt H.
 

Wonderful experience. Treated me with such respect during a difficult time in my life.
Susan Hietnanen
Take the First Step to Get the Largest Settlement and Best Medical Care You Deserve
Help is free. Timing is critical. If you have been injured and need legal help, book a free consultation today by completing the form below. You will also receive instant access to our free Checklist – your personal step-by-step reference guide on what to do after an injury.
Privacy: Your information is SAFE with us.
We serve the following localities: Bristol County including New Bedford and Fall River; Essex County including Lynn, Lawrence, and Haverhill; Hampden County including Springfield; Middlesex County including Lowell, Cambridge, Newton, Somerville, Framingham, Waltham, Malden, and Medford; Norfolk County including Quincy and Brookline; Plymouth County including Brockton and Plymouth; Suffolk County including Boston; and Worcester County including Worcester.