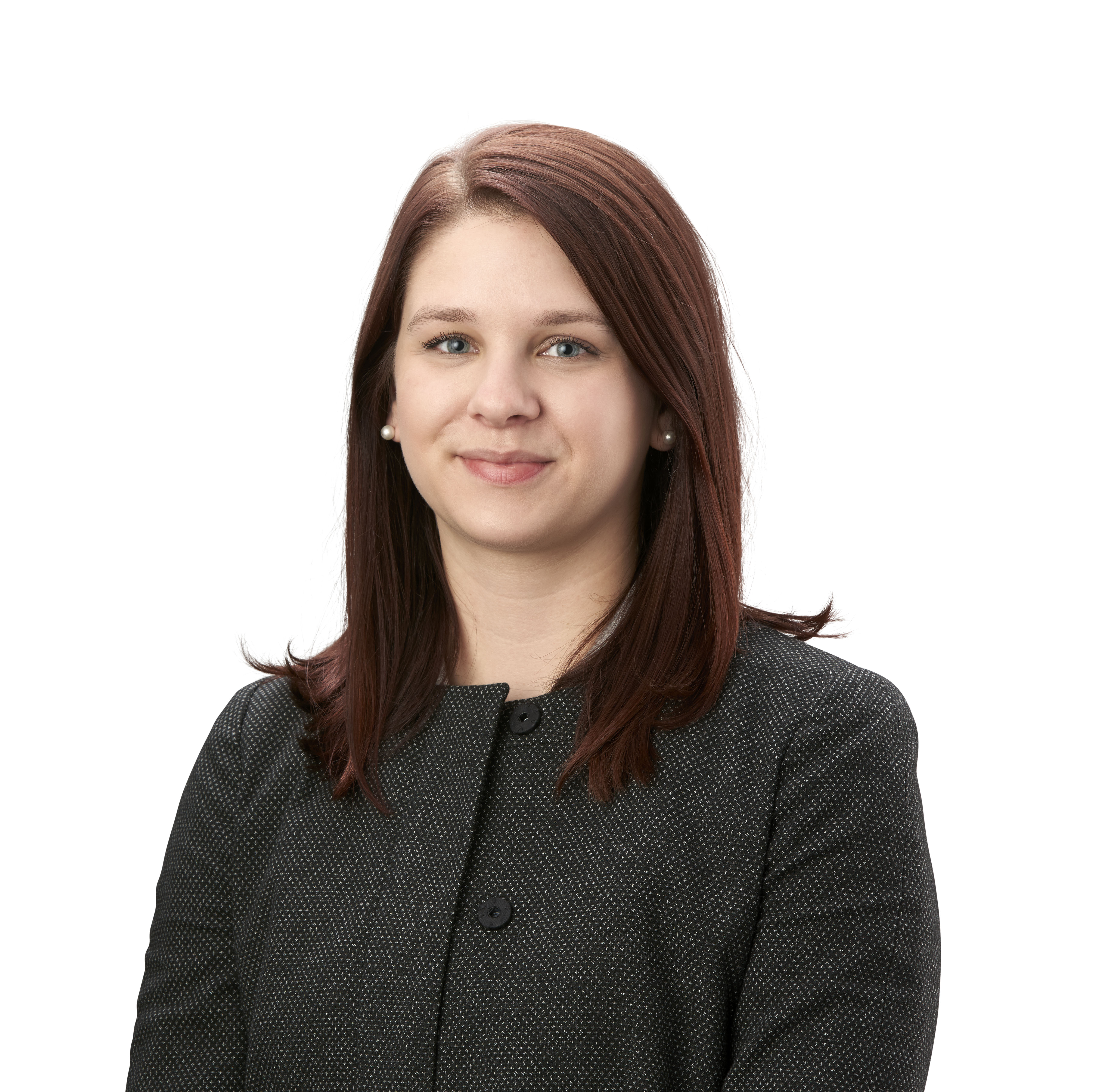 Taylor S. Lavallee
Civil Litigation and Criminal Defense
Though a relatively new member of the bar, Attorney Taylor Shea Lavallee is a tested advocate. She started working in the criminal justice field while in college, protecting the rights of victims of crime as a Victim/Witness Advocate. As an attorney, Taylor focuses primarily on Civil Litigation, but also works on state and federal criminal defense cases, including white collar crimes.
Jurisdictions Admitted to Practice
Massachusetts
U.S. District Court District of Massachusetts
Professional & Bar Association Memberships
Hampden County Bar Association
Western Massachusetts Professional Women's Chamber of Commerce
Education
J.D., Western New England University School of Law, 2018
B.A., Westfield State College, 2013
Criminal Justice, Psychology
Connecting with clients and the community
Attorney Lavallee's passion for justice is fueled by her desire to deliver nothing but her best to every single client. Whether a small-claims personal injury case or a full-scale criminal trial, Attorney Lavallee's preparation and attitude does not waver. Earlier this year, Taylor worked closely with firm founder, Raipher Pellegrino, to secure an acquittal for their client who was falsely accused of rape. The not-guilty verdict was returned in fifteen minutes following the two-and-half day trial, which is indicative of the Taylor and Raipher's skilled trial preparation.
Taylor takes her role as a public citizen seriously and continues her advocacy beyond her work as an attorney. As a member and volunteer with the Professional Women's Chamber of Commerce, Taylor mentors female business students at Springfield Technical Community College. A few times a month, she meets with women in business school and helps them gain career skills while also building confidence, self-value, and self-respect. Giving back to young women with emerging careers in business and law is an essential priority for Taylor, who values and appreciates the support of many great women who were on her side when she was starting her career.
Attorney Lavallee worked in the Hampden County District Attorney's Office for over three years as a Victim/Witness Advocate while earning on her Bachelor of Arts in Criminal Justice with a minor in Psychology at Westfield State College. During her time at the DA's office, Taylor gained valuable insights into the justice system and further developed the belief that every client has a story to tell. Prior to joining the firm as an attorney in 2018, Taylor was a valued and respected member of the Raipher, P.C. team as a law clerk. She also clerked at three other law firms in the area before graduating with her J.D. from Western New England University School of Law and being admitted to the bar in 2018.
Taylor's intellectual curiosity and passion for justice go hand in hand. She is never done learning and finds joy in sharing knowledge with her clients, friends, colleagues, and community. Taylor was a awarded a full scholarship and attended the Massachusetts Office of Victim Assistance Academy in 2015, completed SAFEPLAN domestic violence response training, and attended and completed the Massachusetts Continuing Legal Education Depositions Workshop in 2018. Taylor strives to use all of her knowledge and training to advocate for justice.
Get Legal Advice Now
Initial consultation is Free. Timing is critical. Request a Free consultation now to preserve your rights.
We serve the following localities: Bristol County including New Bedford and Fall River; Essex County including Lynn, Lawrence, and Haverhill; Franklin County including Greenfield; Hampden County including Springfield; Hampshire County including Northampton and Amherst; Middlesex County including Lowell, Cambridge, Newton, Somerville, Framingham, Waltham, Malden, and Medford; Norfolk County including Quincy and Brookline; Plymouth County including Brockton and Plymouth; Suffolk County including Boston; and Worcester County including Worcester.