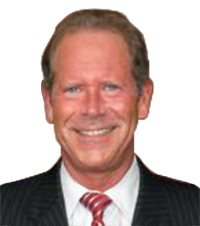 Michael J. Grace
Attorney
Mr. Grace is a skilled and passionate trial advocate. Equipped with over 35 years of trial experience, Mr. Grace navigates the complex litigation process on behalf of his clients with exceptional expertise and fervor. He focuses his practice on personal injury, medical malpractice, civil rights, product liability, professional negligence, employment, and commercial litigation, representing mostly plaintiffs after a long tenure on the other side. Michael works out of our Boston, Massachusetts office.
Jurisdictions Admitted to Practice
Massachusetts
U.S. District Court District of Massachusetts
U.S. Court of Appeals 1st Circuit
U.S. Court of Federal Claims
Education
Juris Doctor – University of Virginia School of Law
Bachelor of Arts – Dartmouth College
A skilled trial advocate,
ready to take on a challenge
Mr. Grace joined Raipher, P.C. in 2010 to continue his practice in the areas of personal injury litigation, medical malpractice, civil rights, product liability, professional negligence, and employment and commercial litigation, chiefly on the plaintiff side. As a principal in larger firms, Michael devoted the first chapter of his career to trial work and litigation-related matters, primarily defending lawsuits brought against his corporate and individual clients.
In the last decade, Mr. Grace has combined his unique perspective as an accomplished defense lawyer with his inherent compassion and empathy for victims of legal wrongs. As a result, he refocused and now devotes his trial practice to advocating for the injured and wronged in a wide variety of civil litigation.
Mr. Grace's transition to representing plaintiffs in civil cases unfolded after he accepted his first medical malpractice case, which had been declined by several other attorneys before Mr. Grace took it on. In that case, Michael's representation of an underdog resulted in a million-dollar settlement for his client who had been injured by an eminent department chief at a Boston hospital. Since then, Mr. Grace has obtained many six- and seven-figure settlements, results of his compassion for his clients, and his passion for advocacy and the competitive, challenging trial process.
Most recently, Mr. Grace achieved a $3.2 million judgment for his clients, a husband and wife, following a jury verdict in their favor after a long, hard-fought trial against a renowned Brigham and Women's attending surgeon/Harvard Medical School Professor. Personally, Michael derives joy and fulfillment fighting for his clients on uneven playing fields. He relishes the competition.
Fiercely vindicating those who have been injured
or wronged
Mr. Grace graduated with a Juris Doctor from the University of Virginia School of Law in 1982 and with a Bachelor of Arts from Dartmouth College in 1979, with honors and the highest distinction in his major, and a Rufus Choate Scholar. He has worked in Boston his entire professional life, starting at Burns & Levinson in 1982, and is currently located at Raipher, P.C.'s Boston office in Government Center.
Mr. Grace's preference for hands-on, active participation extends beyond his work as a trial attorney and aficionado of various indoor and outdoor activities, including hot yoga, skiing, golf, and various water sports. For example, Michael regularly serves as a volunteer at Massachusetts General Hospital as well as the New England Center and Home for Veterans.
Practice Areas
Personal Injury
Medical Malpractice
Civil Rights
Product Liability
Civil Litigation
Employment
Past Employment Positions
Halstrom Law Offices, P.C., Boston, MA, Attorney, 2007 – 2010
Adler Pollock & Sheehan P.C., Boston, MA, Shareholder, 1999 – 2007
O'Connor & Grace, Boston, MA, Partner, 1992 – 1999
Burns & Levinson, LLP, Boston, MA, Partner, 1989 – 1992
Burns & Levinson, LLP, Boston, MA, Associate, 1982 – 1989
The Best Lawyers in America

©, Personal Injury Litigation—Plaintiffs, 2013, 2014, 2015, 2016, 2017, 2018, 2019, 2020, 2021, 2022, 2023

The Best Lawyers in America

© in Commercial Litigation and Personal Injury Litigation, 2006 – 2008
AV (Highest) Rating by Martindale-Hubbell®

Get Legal Advice Now
Initial consultation is Free. Timing is critical. Request a Free consultation now to preserve your rights.
We serve the following localities: Bristol County including New Bedford and Fall River; Essex County including Lynn, Lawrence, and Haverhill; Franklin County including Greenfield; Hampden County including Springfield; Hampshire County including Northampton and Amherst; Middlesex County including Lowell, Cambridge, Newton, Somerville, Framingham, Waltham, Malden, and Medford; Norfolk County including Quincy and Brookline; Plymouth County including Brockton and Plymouth; Suffolk County including Boston; and Worcester County including Worcester.