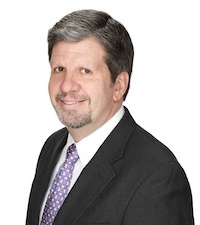 Jurisdictions Admitted to Practice
Massachusetts, 1985
U.S. District Court District of Massachusetts, 1985
Education
J.D., Stetson University College of Law, 1984
Honors: National Appellate Advocacy Competition
Honors: Moot Court
Honors: Dean's List
Honors: Academic Honor Roll
Law Review: Stetson Law Review, 1982 – 1984
B.A., University of Massachusetts at Amherst, 1981
Cum Laude
Major: Journalism/English
Recognized by his peers as one of the best trial attorneys in MA
Attorney Matthew ("Matt") J. King has been recognized, by his peers, as one of the best trial attorneys in Massachusetts. He has been recognized as a Massachusetts Super Lawyer, among the Top 100 Trial Attorneys in Massachusetts, and among the Best Lawyers in America. His legal career spans nearly 30 years and includes hundreds of trials in the Commonwealth's District and Superior Courts and in the United States District Court, District of Massachusetts. Attorney King has also been called upon to litigate cases in states other than Massachusetts, including Vermont, Connecticut and Arizona.
Currently, Attorney King's practice focuses in the areas of medical, dental, and nursing home malpractice, but he also routinely handles automobile accident cases, fall down accident cases, and defective product cases. He also handles insurance – related cases, both for and against insurance companies, and general litigation cases involving individuals and businesses. In addition, Attorney King also has many years of criminal defense experience and has represented physicians, nurses, and other professionals in licensing matters. His successes in medical malpractice cases include multiple recoveries in excess of $1 million dollars and an even greater number of recoveries in excess of $500,000.
Attorney King's criminal defense trials have included charges of murder, rape, indecent assault and battery, and racketeering and many charges related to the possession, consumption and distribution of alcohol and drugs.
His legal career spans nearly 30 years and includes hundreds of trials
Attorney King enjoys an excellent rapport with all of his clients and particularly enjoys helping injured clients whose questions and concerns have been ignored or responded to by individuals who deny and/or deflect responsibility. He is a compassionate, yet zealous advocate who works tirelessly to assure his clients the best possible legal outcome. His medical malpractice cases have involved many areas of medicine including: oncology; obstetrics and gynecology; radiology; neuroradiology; infections disease; internal medicine; emergency medicine; gastric by-pass; anesthesiology; general surgery; orthopedic surgery; neurosurgery; vascular surgery; oral and maxillofacial surgery; general dentistry; plastic surgery, dermatology, adverse drug reactions, and podiatry. Attorney King has also litigated cases involving pediatric and geriatric medicine and nursing home care.
Before joining Raipher, P.C., Attorney King spent 19 years at Robinson Donovan, P.C., where, for many years, he focused his practice on defense of first and third-party insurance claims and in pursuit of third – party subrogation claims. Among others, Attorney King's list of former insurance clients includes: Commercial Union Insurance Company; CU Insurance Companies; One Beacon Insurance Company; Travelers Insurance Company; CNA Insurance Company; Hanover Insurance Company; Liberty Mutual Insurance Company; The Andover Companies; Plymouth Rock Insurance Company; Berkshire Mutual Insurance Company; Harleysville Insurance; Hingham Mutual Insurance Company; Middlesex Insurance Company; MassWest Insurance Company; The Norfolk & Dedham Group; and Quincy Mutual Fire Insurance Company.
Attorney King received his Juris Doctor from Stetson University College of Law, St. Petersburg, FLA in 1984 where he served on Law Review, as Moot Court Vice-President, and in the National Appellate Advocacy Competition. He did his undergraduate work at University of Massachusetts at Amherst majoring in Journalism/English and earning a B.A. with honors in 1981. He is a member of the Massachusetts Bar, the Federal Bar, and the Hampden County Bar Association.
Attorney King prides himself on being accessible and, whenever possible, responds to all emails and voice messages within 24 hours.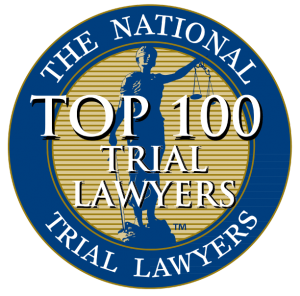 The Best Lawyers in America, 2007
Top Lawyers in Massachusetts, 2007 – 2010
The American Trial Lawyers Association Top 100 Trial Lawyers
Massachusetts Super Lawyers, 2006
Published Works
Kidnapping In Florida: Don't Move or You've Done It, Stetson Law Review, Volume XIII, No 1, 1983
Classes & Seminars
Adjunct Professor, Criminal Law and Procedure, Anna Maria College, Paxton, MA Lecturer
Evidence and Criminal Law and Procedure, Massachusetts State Police Academy Presented
Justice – Mock Trials/ High Schools, Massachusetts Bar Association-Hampden County Schools, 1996
"Detecting, Investigating and Prosecuting Fraudulent Insurance Claims – What you should Know", Massachusetts Insurance Fraud Bureau
Litigation Percentage
100% of Practice Devoted to Litigation
Get Legal Advice Now
Initial consultation is Free. Timing is critical. Request a Free consultation now to preserve your rights.
We serve the following localities: Bristol County including New Bedford and Fall River; Essex County including Lynn, Lawrence, and Haverhill; Franklin County including Greenfield; Hampden County including Springfield; Hampshire County including Northampton and Amherst; Middlesex County including Lowell, Cambridge, Newton, Somerville, Framingham, Waltham, Malden, and Medford; Norfolk County including Quincy and Brookline; Plymouth County including Brockton and Plymouth; Suffolk County including Boston; and Worcester County including Worcester.