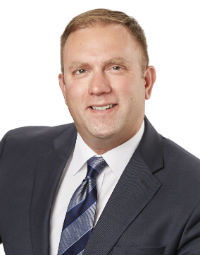 Daniel Patrick Morrissey
Business, Real Estate, Immigration & Personal Injury
Attorney Daniel Patrick Morrissey focuses in the areas of corporate law, commercial real estate and immigration.  He is a zealous advocate for his clients, an effective negotiator and an involved and concerned member of his community.
Jurisdictions Admitted to Practice
Commonwealth of Massachusetts
State of Connecticut
U.S. District Court, District of Massachusetts
Education
Middlebury College Language Schools, Masters in Spanish, 2010
Western New England College School of Law, J.D., 2007
University of Massachusetts Amherst, B.A., 2002
Building strong connections …
"I see the practice of law not just as my profession, but also as an opportunity to connect with my clients and serve my community.  I strive to see each client as a whole person or business, and thus I hope to assist clients with all their legal needs in order to help them achieve success."
…with Clients and my community
Immigration Services
H1-B Professional Employee Visas
H-3 Trainee and Intern Visas
J-1 Internships and Career Enhancement Visas
O-1 Artistic and Outstanding Ability Visas
P-1/P-2/P-3 Performer Visas for Musicians, Actors, and other Performing Artists
ESTA Visa Waiver Program
E-2 Investor Visas
L-1 Multinational Transferee Visas
Deportation Defense / Removal Defense
Permanent Residence (green cards based on employment and family)
U.S. Citizenship & Naturalization
B-1/B-2 Visas for Business Visitors and Tourists
Special Immigrant Juvenile Status
Consular Processing/National Visa Center Processing
Memberships
Member, By-Laws Committee (2017), and Sponsorship Committee (2016-2017), Springfield Puerto Rican Parade
Member, SABIS® International Charter School Applicant Group (2016)
Board Member & Business Community Liaison, Forest Park Civic Association, 2013–Present
Member, YMCA Educational Advisory Board & Government Relations Subcommittee, 2014–2017
Chair, Springfield Zoning Board of Appeals, 2016-Present (member since 2004)
President (2017-2018), and Board Member (2015-Present), Kiwanis Club of Springfield
Member, American Immigration Lawyer Association (AILA), 2014-Present
Former President & Founding Member, Forest Park Business Association, 2011-2014
Member, Board of Directors, Puerto Rican Cultural Center, 2010-2012
Member, Hampden County Bar Association, 2010-Present
Member, Hampshire County Bar Association, 2015-Present
Professional and Community Activities
Graduate/Certificate, Healing Racism Institute of the Pioneer Valley, 2015
Adjunct Professor of Immigration Law (2017), and Spanish Language (2010-2015), Elm College
Participant, Springfield Read Aloud Program, 2013-Present
Get Legal Advice Now
Initial consultation is Free. Timing is critical. Request a Free consultation now to preserve your rights.
We serve the following localities: Bristol County including New Bedford and Fall River; Essex County including Lynn, Lawrence, and Haverhill; Hampden County including Springfield; Middlesex County including Lowell, Cambridge, Newton, Somerville, Framingham, Waltham, Malden, and Medford; Norfolk County including Quincy and Brookline; Plymouth County including Brockton and Plymouth; Suffolk County including Boston; and Worcester County including Worcester.